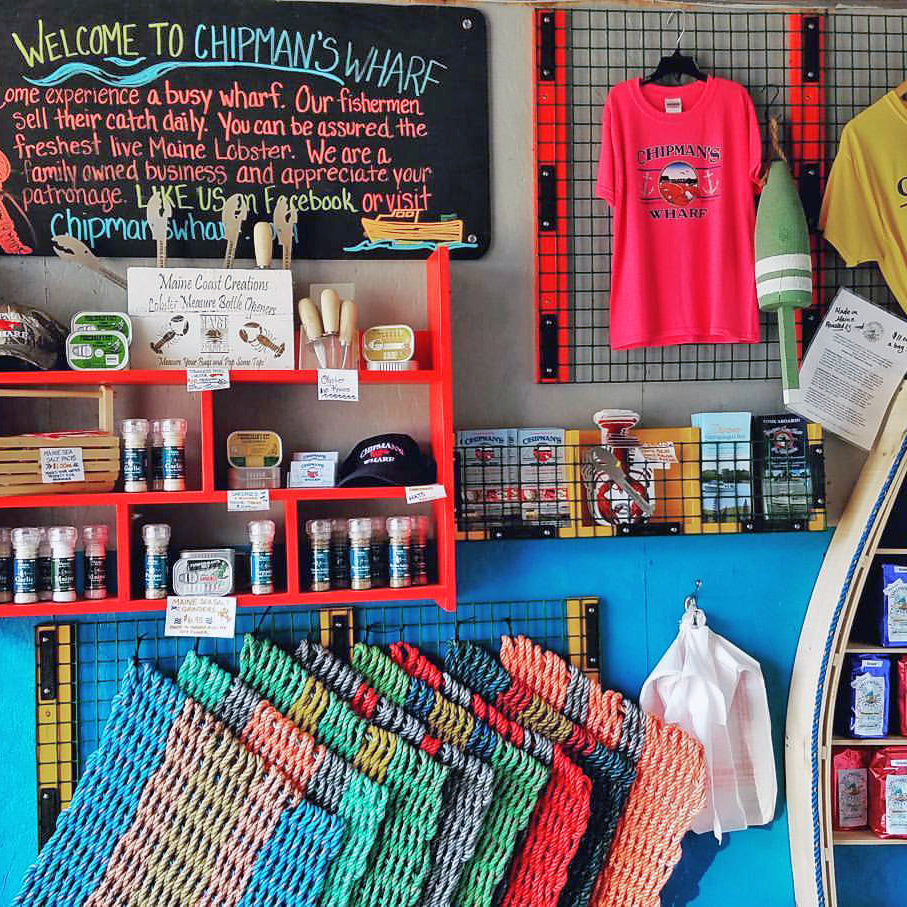 Wharf Store
Visiting our seafood market you'll have the opportunity to experience a real Maine working waterfront. Watch the boats come in and sell their catch. Pick out your own lobsters from our salt water holding tanks.  
We pride ourselves in providing an experience here at the Wharf. Have your picture taken next to Old Salt with a large Maine Lobster and learn about the industry and species from knowledgeable and friendly staff.  You may be lucky enough to see one of the ocean's rare finds such as a blue lobster!  Oftentimes you can talk to one of our own lobster fisherman and hear their stories and experiences. 
We always have lobsters and other fresh seafoods in stock. We also carry locally made gourmet foods, Maine gifts, Chipman's Wharf apparel, and much more!
Looking for something special? Let us know and we'll find it!
Getting Here
We are located at 304 Wyman Road, Milbridge, Maine 04658
From town, head down the Wyman Road. Continue for around 1.5 miles and turn left at the Chipman's Wharf sign. If you hit a stop sign, you've gone too far. If you're having trouble, give us a call at 207-546-2426 and we'll gladly guide you.
RV's don't be shy! You have plenty of room to turn around at the wharf.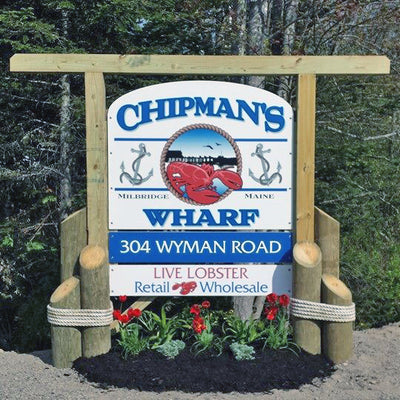 Translation missing: en.sections.map.section_heading
Store Hours
Please call ahead for alternate arrangements outside of business hours. 207-546.2426
Wed-Sat: 10:00-4:00
Sun Mon Tues: CLOSED
Lunch Grill: Closed for the Season
Additional hours by Appointment
Get directions